Commemorative event "The Asia-Minor of Kyra Domna"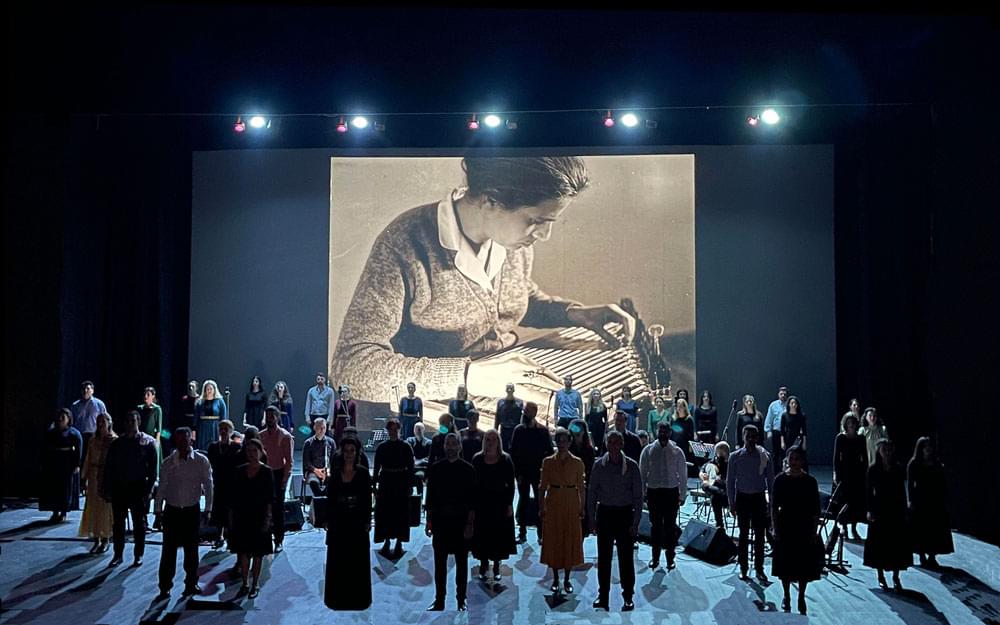 The choir of the Kalamata Lyceum Club under the direction of Mrs. Katerina Papadopoulou, as well as members of the dance team participated in a commemorative event under the title "The Asia Minor of Kyra Domna', dedicated to the 100 years from the loss of Smyrna as well to the 10th anniversary of Domna Samiou's death. The event took place at the Dance Hall of Kalamata under the auspices of the Municipality of Kalamata.
Sokratis Sinolpoulos, katerina Papadopoulou and close collaborators of Domna Samiou, continuers of her work, undertook the artistic supervision of the performance. Along with them was a group of outstanding musicians among whom Taxiarchis Georgoulis (oud) and Nicholas Palaiologos (strings) both originating from Kalamata. Zacharias Karounis, close collaborator of Domna Samiou, as well as Domna Samiou's choir also joined in.